VERY RARE WWII Original Japanese Pearl Harbor Propaganda 1st Edition FULL SET.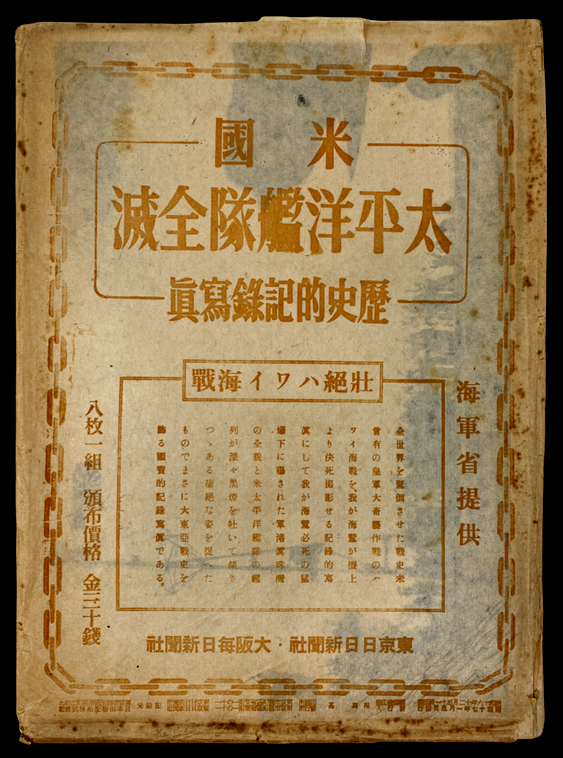 Title "Annihilation of United States Pacific Fleet" this 1942 EXTREMELY RARE Japanese Pearl Harbor propaganda set is one of only a few to still known to exist. This original propaganda photograph series was produced shortly following the successful Japanese attack of Pearl Harbor on December 7, 1941. This low print count Pearl Harbor propaganda series not only still has the original rice paper sleeve but also contains all eight of the original Pearl Harbor propaganda photographs.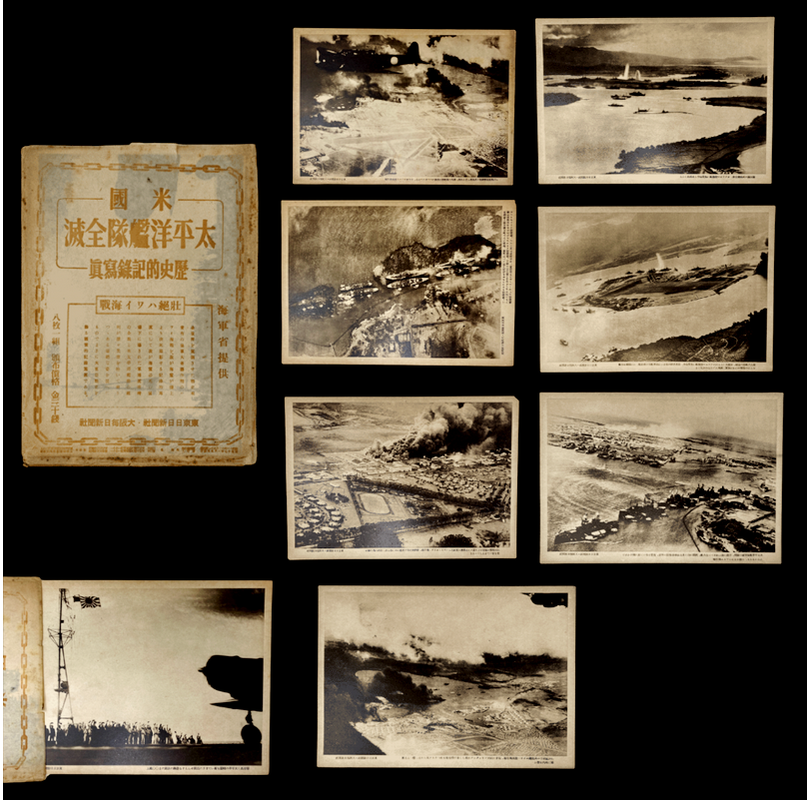 This is the only known set to have survived with the original rice paper sleeve, and one of only a handful with all eight of the original series still together. This propaganda series was meant to commemorate the Japanese attack force and their pilots on the successful Japanese destruction and damage of the nearly 20 American naval vessels, including eight battleships, and over 300 airplanes. More than 2,400 Americans died in the attack, including civilians, and another 1,000 people were wounded.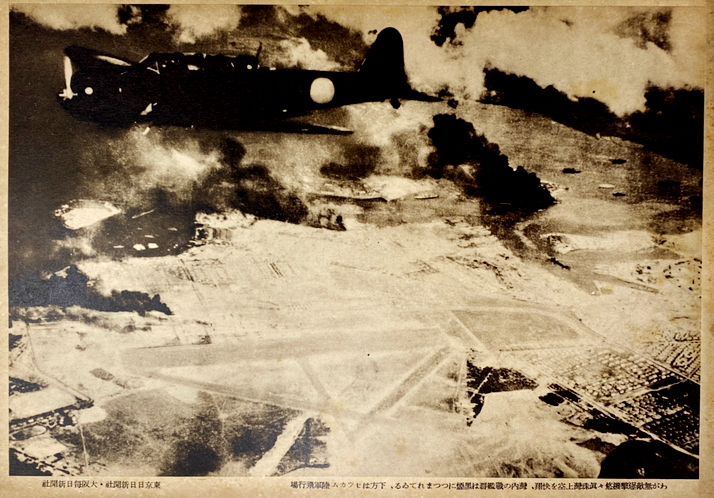 Each of the propaganda photographs contains a rare and unreleased/unseen photo taken from the Japanese attacking planes. The photographs show rare glimpses of what the Japanese pilots saw attacking battleship row, Ford Island Naval Air Station, and other ground installations nearby. Each photograph in this collection measures around 7.5 inches wide by 10.5 inches long.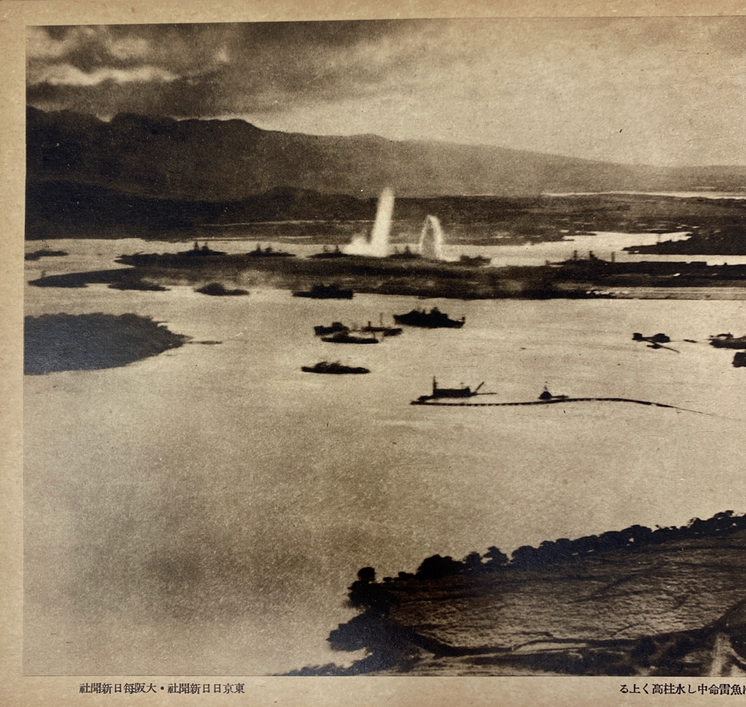 Top is sunken USS Oklahoma. Second is bombed USS California, Lower right is ruined USS Maryland by a torpedo.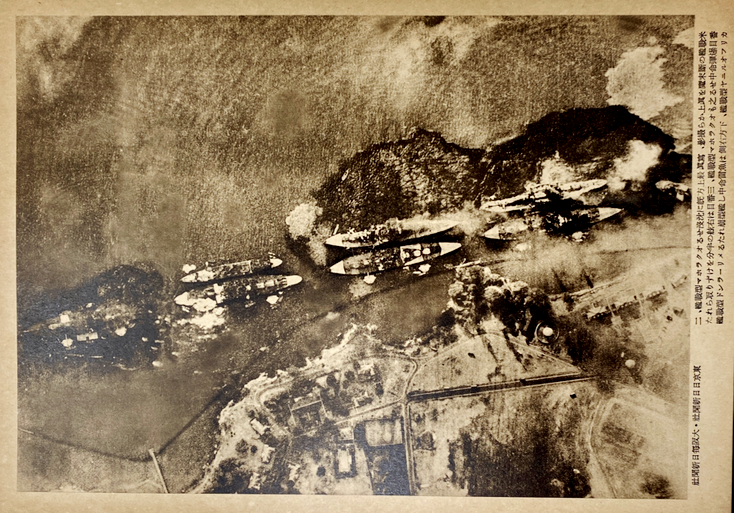 Front four ship are cruiser and auxiliaries. Two our eagle flying to bomb.
Whole view of Pearl Harbor. Torpedo hit USS Oklahoma and then plume of water rising.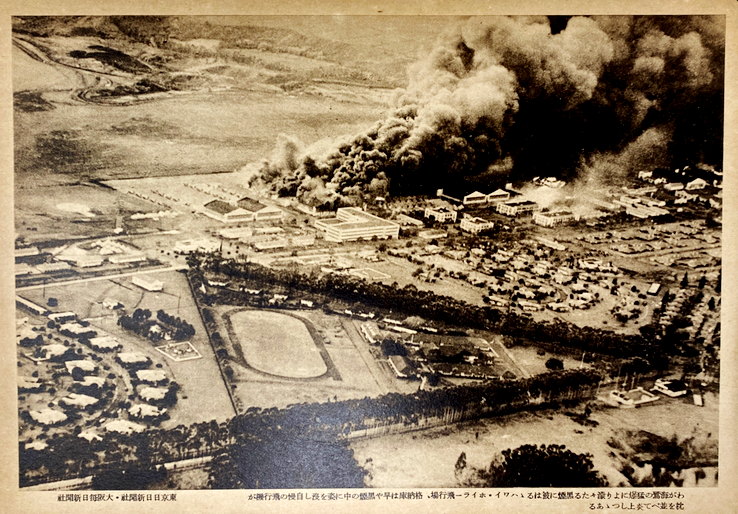 Ground is Hickam Air Force Base.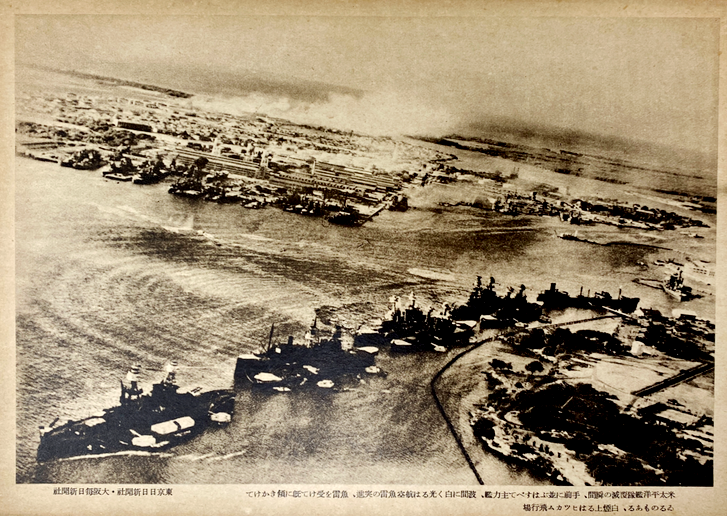 Front are main fleet. White smoke is rising at Hickam Air Force Base.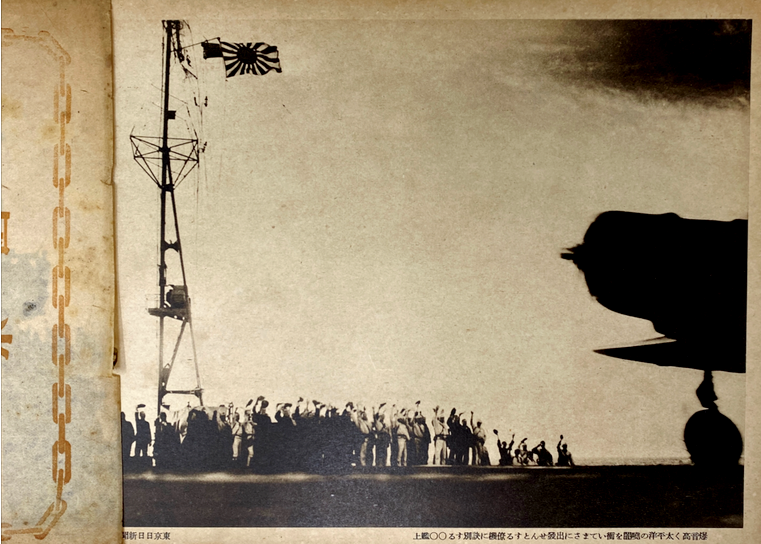 Parting with consort plane prior to the sortie on warship.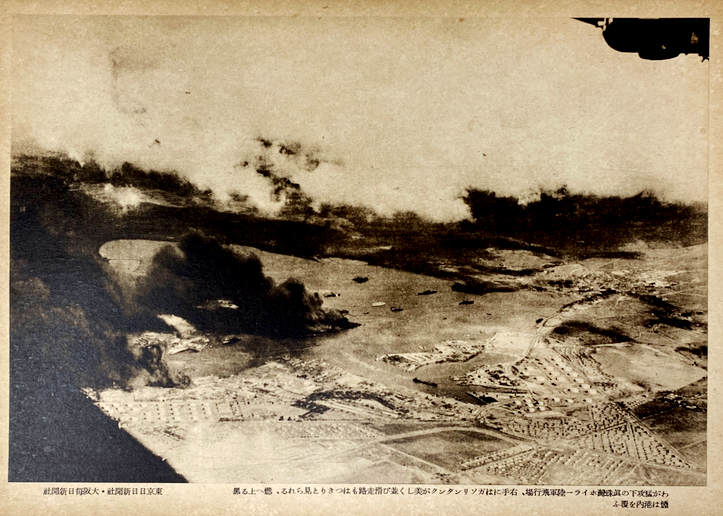 A black fog blanketed Wheeler air force base by fierce attack of our mighty wild eagle.
Translation of Japanese Propaganda Series: Picture of death throes of US fleet taken from sky, view of enemy main fleet. USS Oklahoma is hit torpedo and column of water arose. Our mighty bomber is flying leisurely over Pearl Harbor, the scene of ruination of United States Pacific Fleet.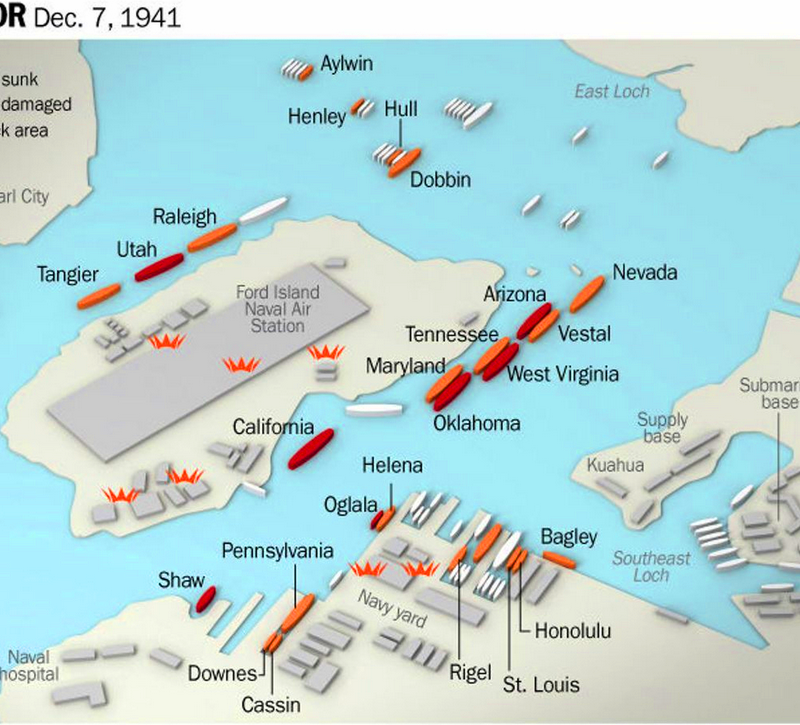 This collection would look amazing framed behind glass or in a WWII museum. This Pearl Harbor set is sure to be one of the prized possessions of any World War II collection. Please note that one of the photographs was kept inside of the very fragile rice paper sleeve in order to preserve its structure and integrity but can be removed very easily if you wish to do so.
Link
,