The aircraft was visible on the 2018 Google Earth shot for Nikumaroro Island below which must have been taken at low tide, the latest GE image in which the plane is no longer able to be seen must have been taken at high tide.*
Google Earth
.

BetchartExpeditions.com
.
July 2, 1937 Amelia Earhart and navigator Fred Noonan departed Lae, New Guinea, in her Lockheed Electra 10E Special NR16020 bound for Howland Island in mid Pacific thence Hawaii .. lost and low on fuel they landed on the reef at Nikumaroro Island in the Republic of Kiribati 4°39'30.37" S Latitude, 174°32'40.23" W Longitude.

SS Norwich City
.
The plane is located a few hundred meters north of the wreck of SS Norwich City which ran aground in bad weather on the northern part of the island, while on a voyage from Melbourne Australia to Hawaii on the night of Nov. 29, 1929, taking the lives of eleven crew members.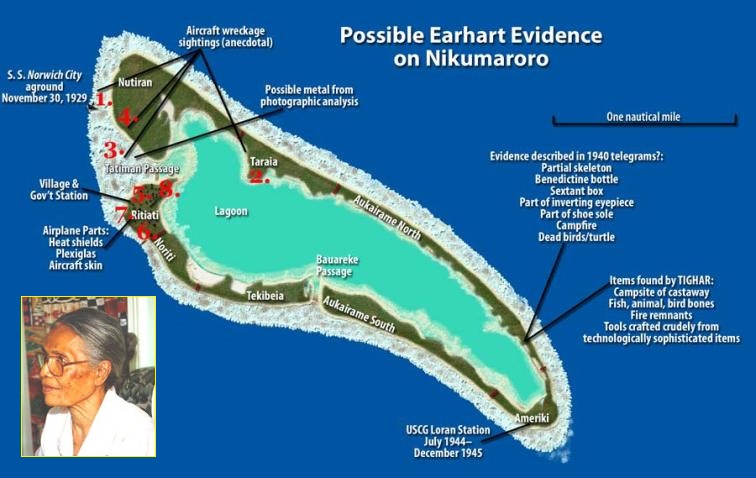 Tighar.org
.
Emily Sikuli whose father Temou Samuela was the island carpenter on Nikumaroro says the landing was made on the outer portion of the reef flat just north of the wreck of the Norwich City, that the plane was visible at low tide however the shipwreck obscured vision from the settlement.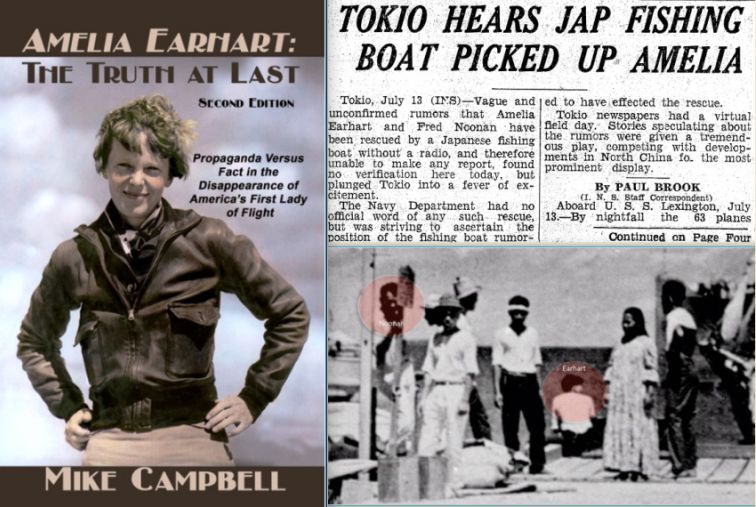 EarhartTruth.com
.
"She landed on a tiny atoll – one of many in that general area of the Pacific – and was picked up by a Japanese fishing boat that took her to the Marshall Islands then under Japanese control."
Amy Otis Earhart
's statement to the Los Angeles Times in July 1949.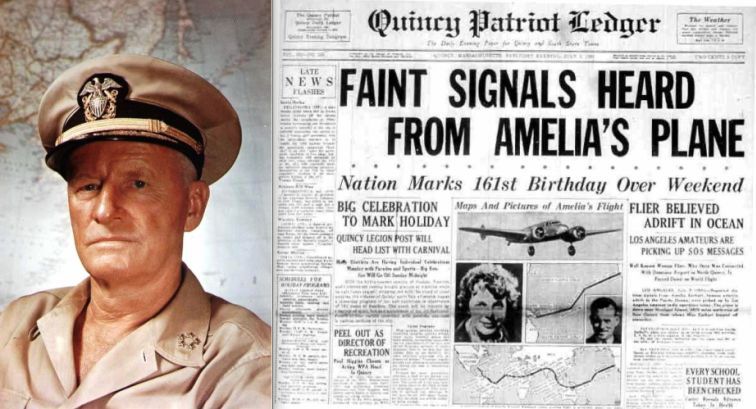 Pinterest
.
"Fleet Admiral Chester Nimitz told me without equivocation that Amelia and Fred had gone down in the Marshalls and were taken by the Japanese, that this knowledge was documented in Washington."
Fred Goerner, CBS News
.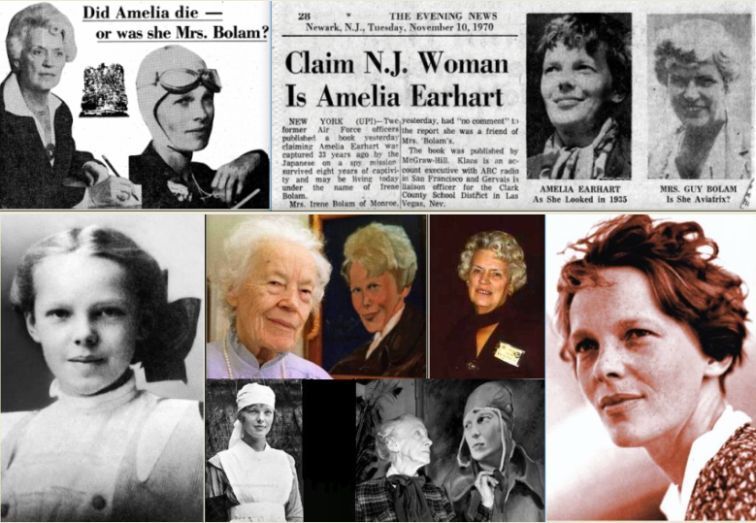 WeirdNJ.com
.
Amelia Earhart / Irene Bolam
.
In 1981 it was said that a prominent Roman Catholic clergyman named Monsignor James Francis Kelley was telling acquaintances of having had an instrumental role in Earhart's repatriation from Japan, and helping her create a new identity as Irene Bolam .. a woman by that name who died in New Jersey in 1982 was in fact Amelia Earhart, she was secretly repatriated to the US from Japan after World War Two.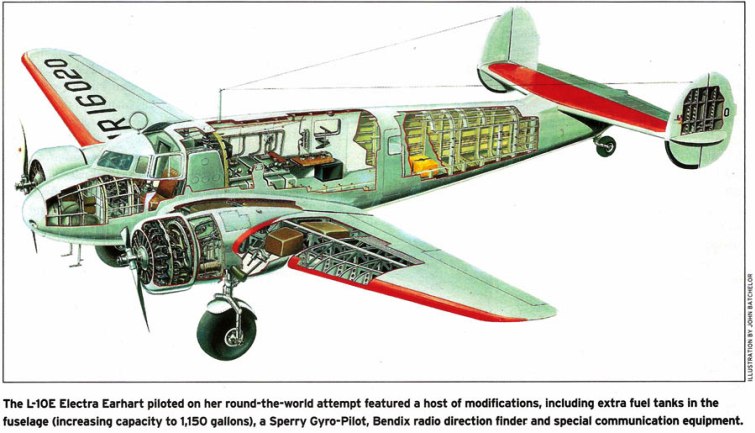 CompassNews
.
A big fat razberry to the ones who say her fate is still a
mystery
.