Titanic's Collision With the Iceberg Created Six Holes in the Ship's Hull Causing Rivets to Pop and the Brittle High Sulfur Steel Plates to Rupture!"
Titanic Anniversary, by Charles Apple.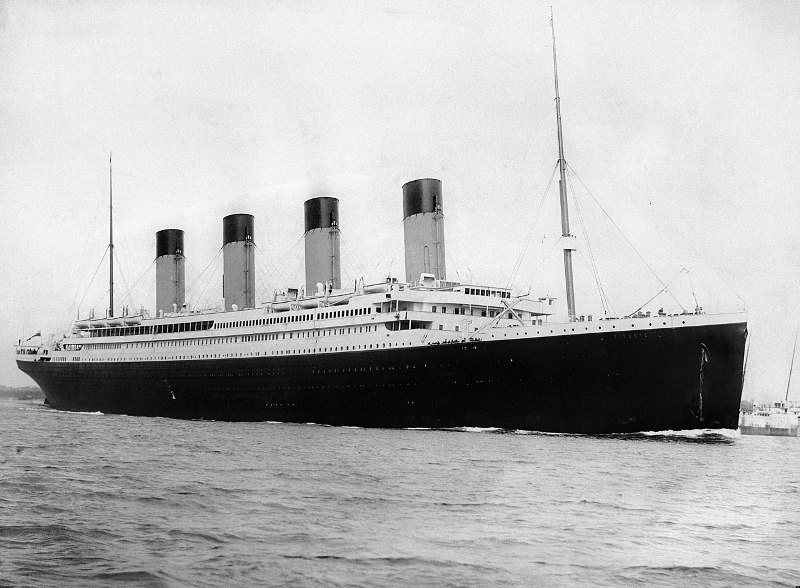 RMS Titanic Departing Southampton April 10, 1912.
Wiki
.
April 14, 1912 RMS Titanic collided with an iceberg and sank 2hrs 40 minutes later, there were more than 2200 passengers and crew aboard for the ship's maiden voyage to the United States, only 705 survived.
PSU.edu
.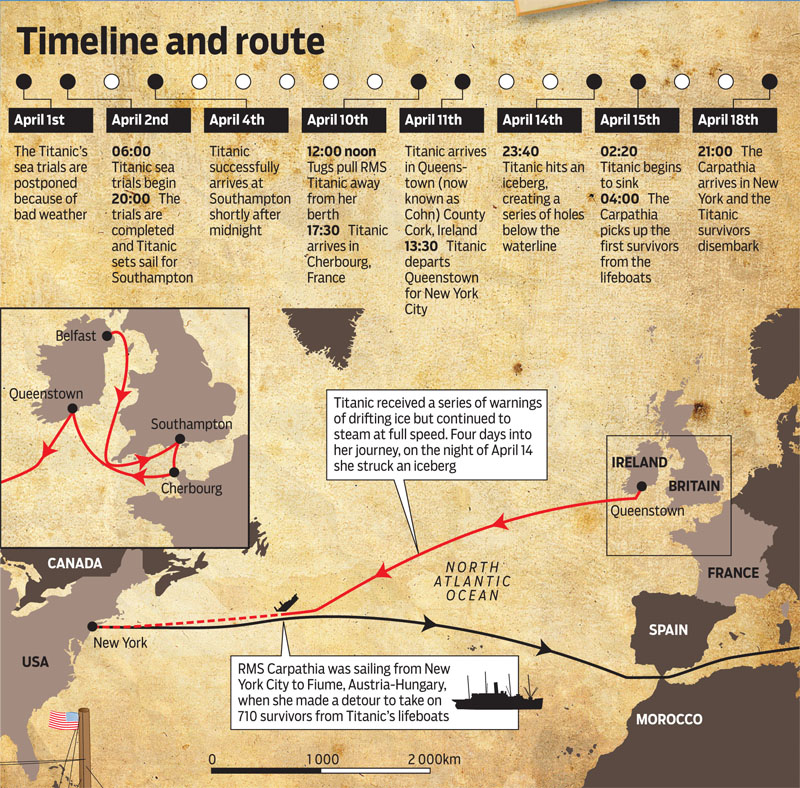 Jaco Grobbelaar
.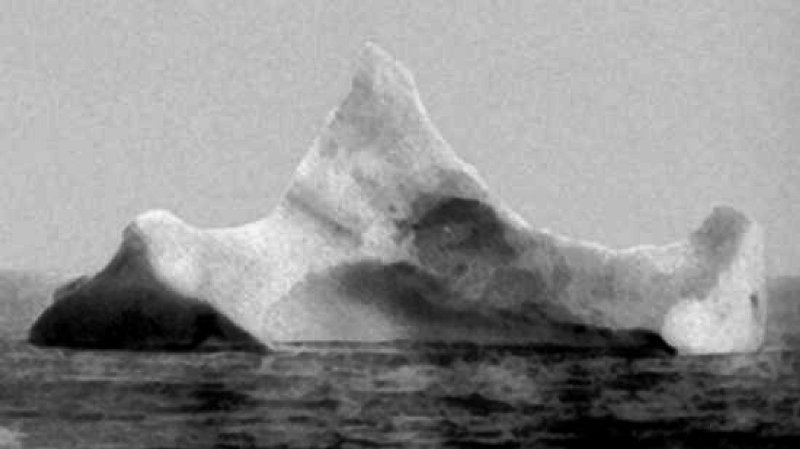 Titanic Universe
.
This is said to be the iceberg Titanic struck some reports say red paint was visible at the waterline, the hollow roundish shape mid center could could be where part of the ship's upper part caught the 'berg, re reports of quantities of shattered ice on the forward deck.
Jaco Grobbelaar
.
William Neff
.
Large File
.
Charles Apple is a longtime news artist, graphics reporter, designer, editor and blogger, at the time of publication in South Africa he was Deputy Design Director for the
Houston Chronicle
.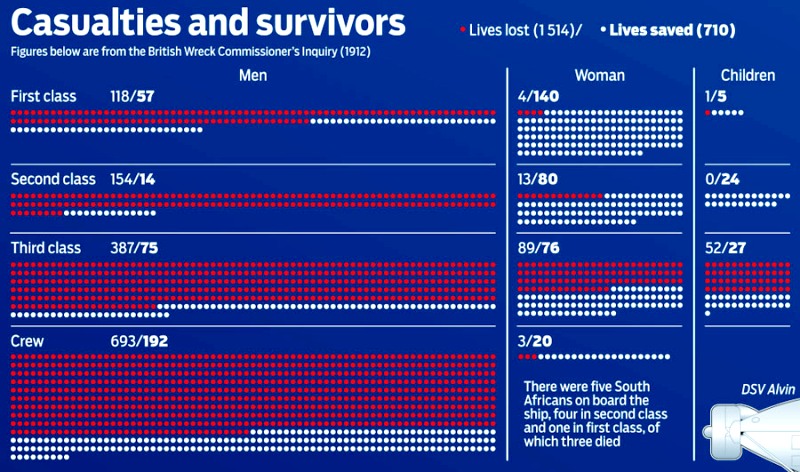 Charles Apple
.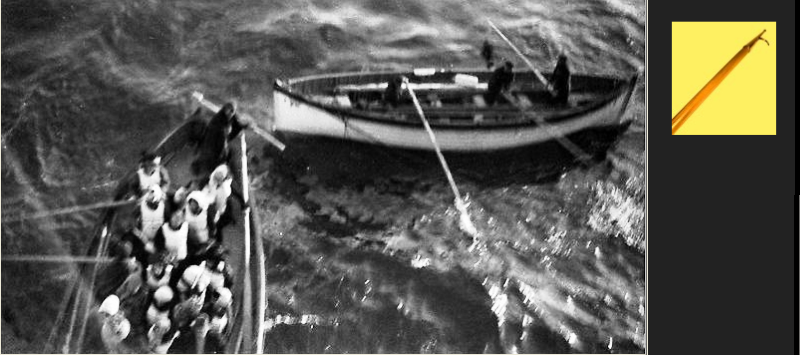 The ones in the lifeboats some of which were
mostly empty
are known to have fended swimmers away with boathooks.
It seems it was bravado on the part of the Captain to allow his ship to get so close to the iceberg,allegedly for the titillation of the upper class passengers that caused the sinking, not a
Bomb
,
JP Morgan
nor the
Mummy's Curse
.
VantageNews
.
Some say RMS Californian under the command of Captain Stanley Lord could have done more in response to Titanic's distress rockets, claims refuted at
BBC News
.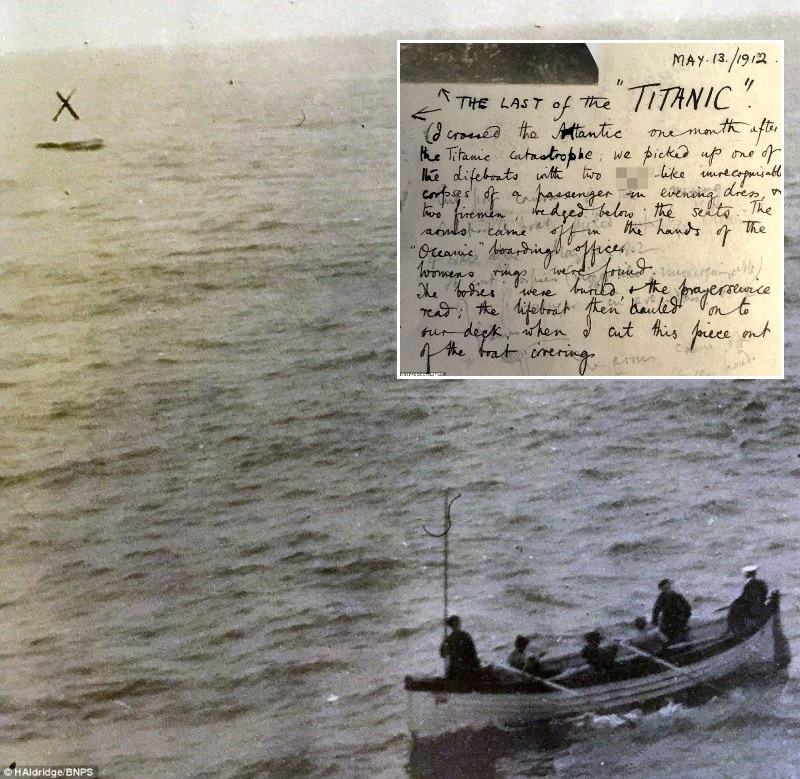 DailyMail
.
Not all of the ones who went onto the lifeboats were saved, on May 13, 1912 nearly a month after the sinking crew from RMS Oceanic spotted one of Titanic's wooden lifeboats identified as Collapsible A believed to be the last craft to leave the ship at around 2.15 am on the morning of the sinking, drifting in the Atlantic some 200 miles from the wreck site, it had three decomposing corpses on board an account of the recovery penned by a passenger on board Oceanic.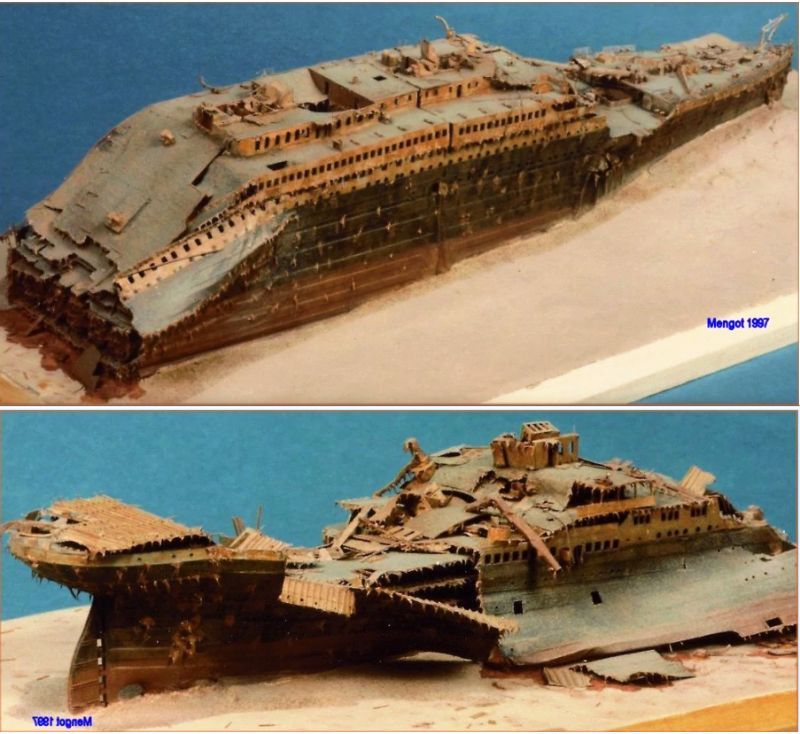 Fandom
.