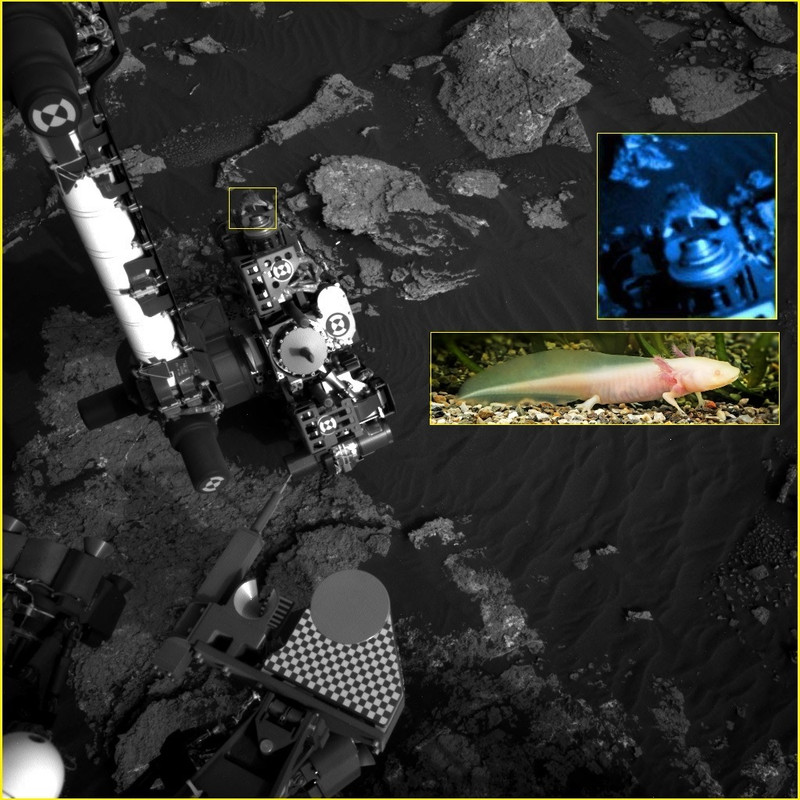 Martian Salamander,
Curiosity Sol 1640
.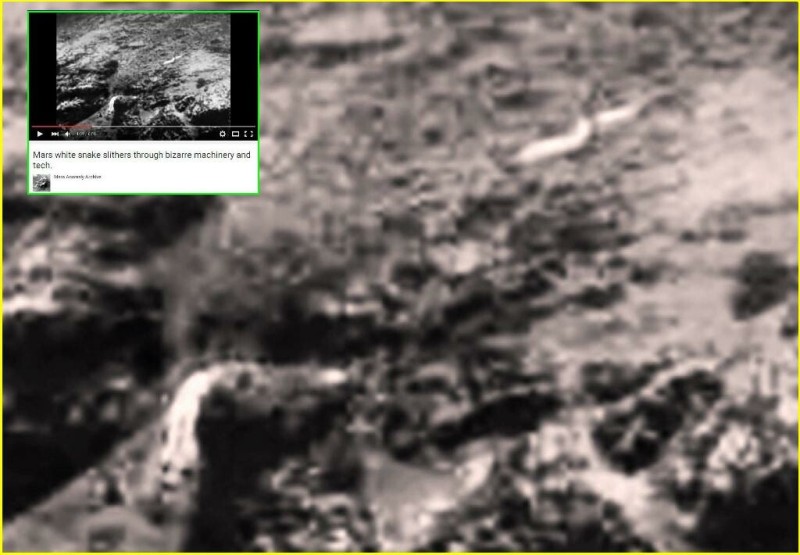 Mars Snake,
Opportunity Sol 3063
.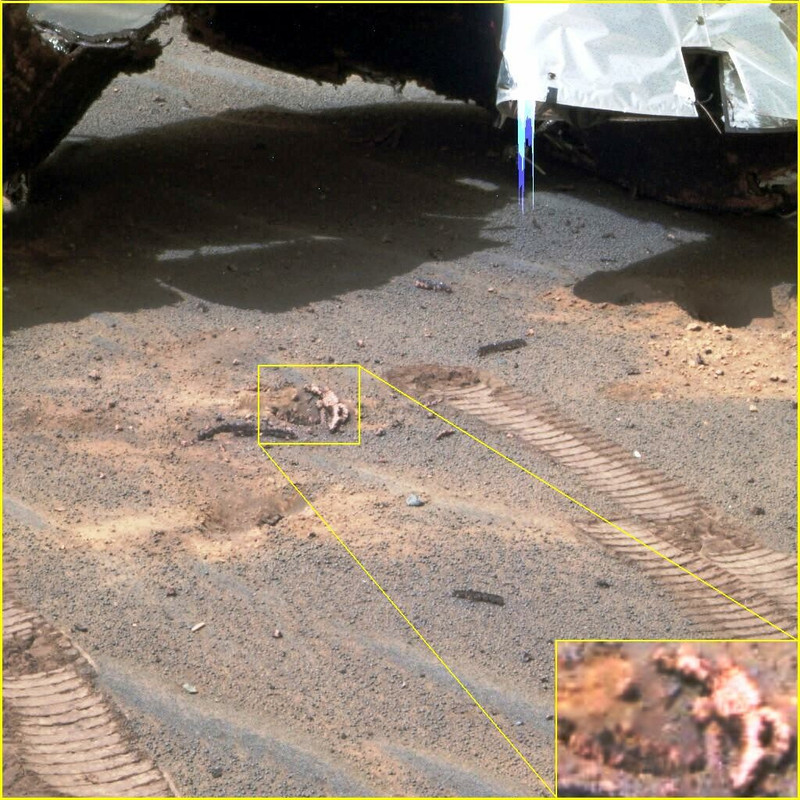 Martian Crab, Opportunity Rover Landing Site
Sol 344
.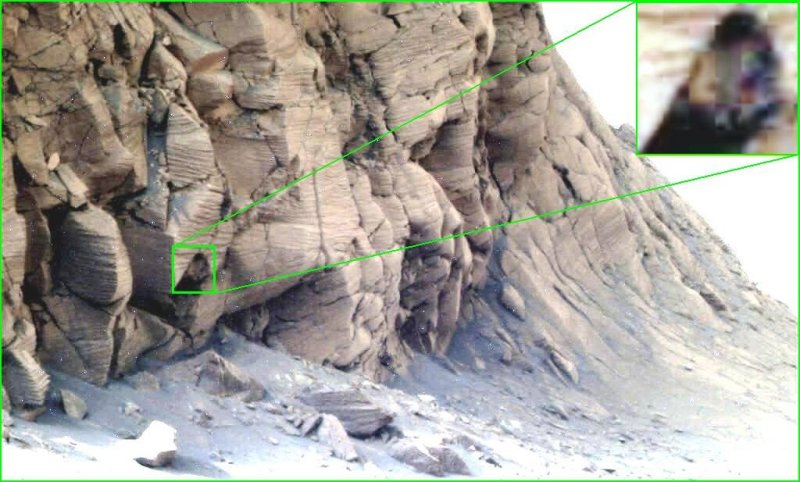 Martian Fox,
Opportunity Sol 985
.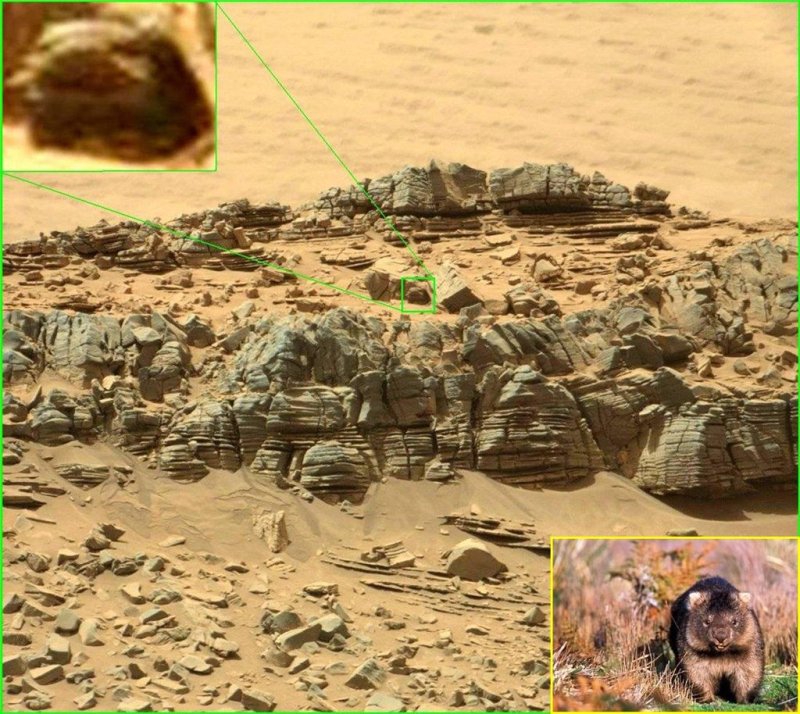 Wombat on Mars,
Curiosity 710
.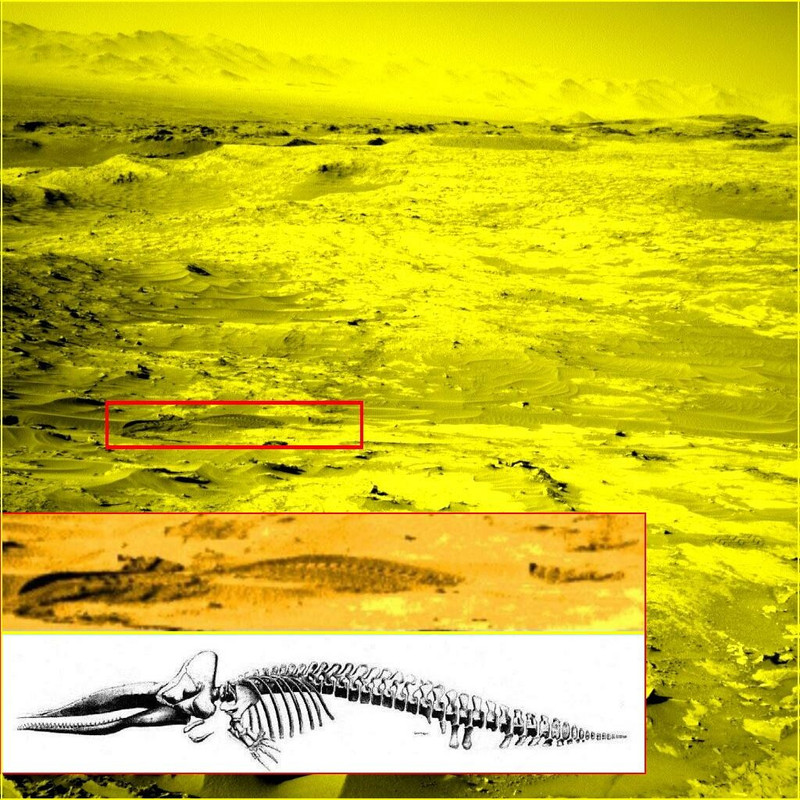 Martian Whale 1,
Curiosity Sol 1276
.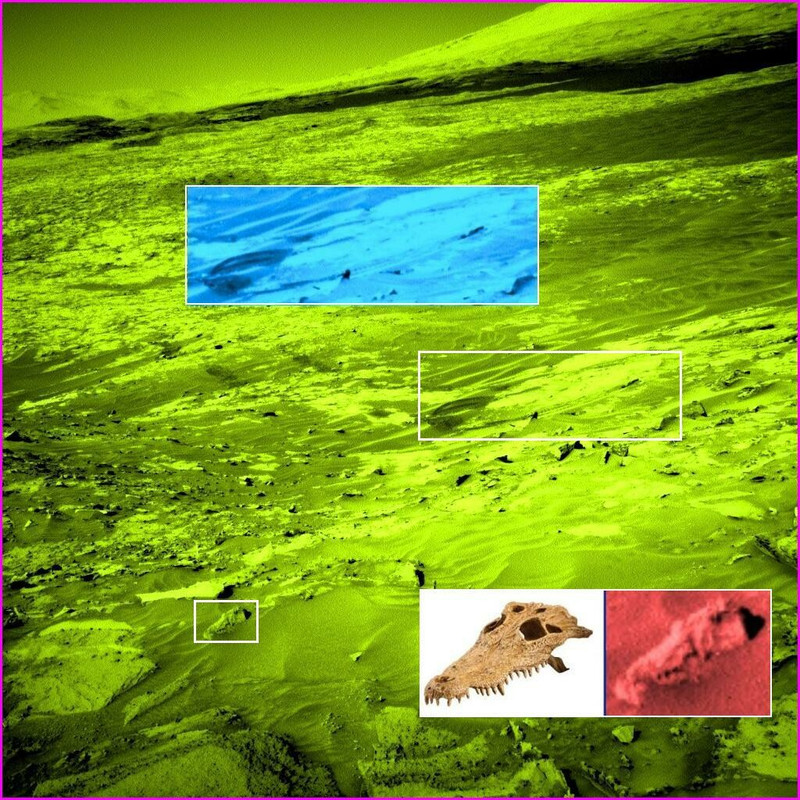 Martian Whale 2 & Crocodile Skull,
Curiosity Sol 1281
.
Another Beached Martian Whale Curiosity Mars Rover Sol 1281 Returned March 14, 2016, the creature is belly up, nostrils on its upper jaw show that unlike Earthly leviathans it lacked a spout hole, there is a crocodile skull in the same frame.
The Martian Bull,
PIA 16918
.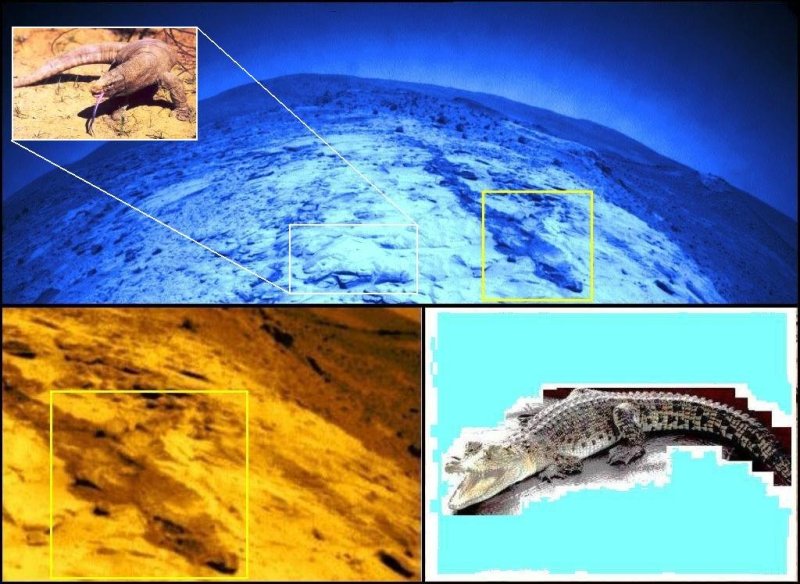 Mars Monitor & Crocodile.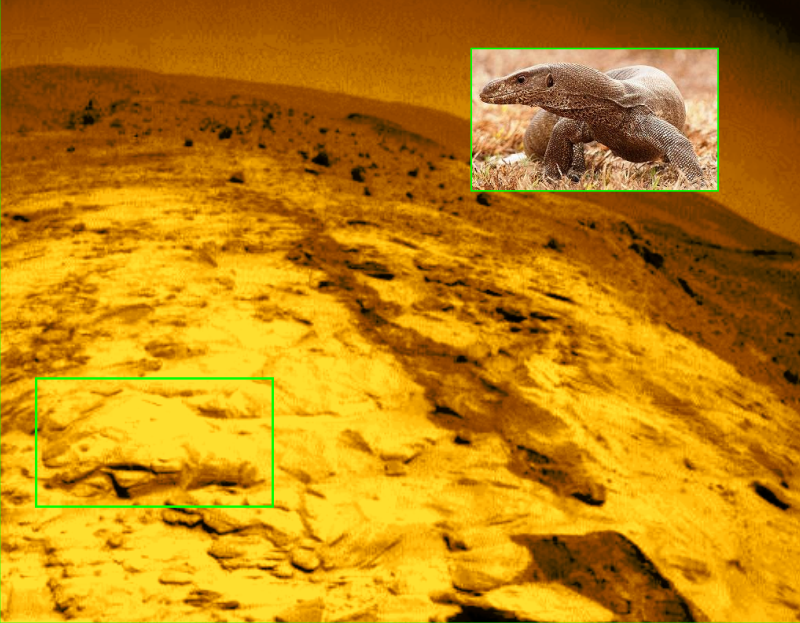 Mars Monitor & Crocodile -
Spirit Front Hazcam, Sol 1350
.
Despite some say they can see a Monitor Lizard in these frames from Spirit Front Hazcam Sol 1350, there is definitely a crocodile R screen.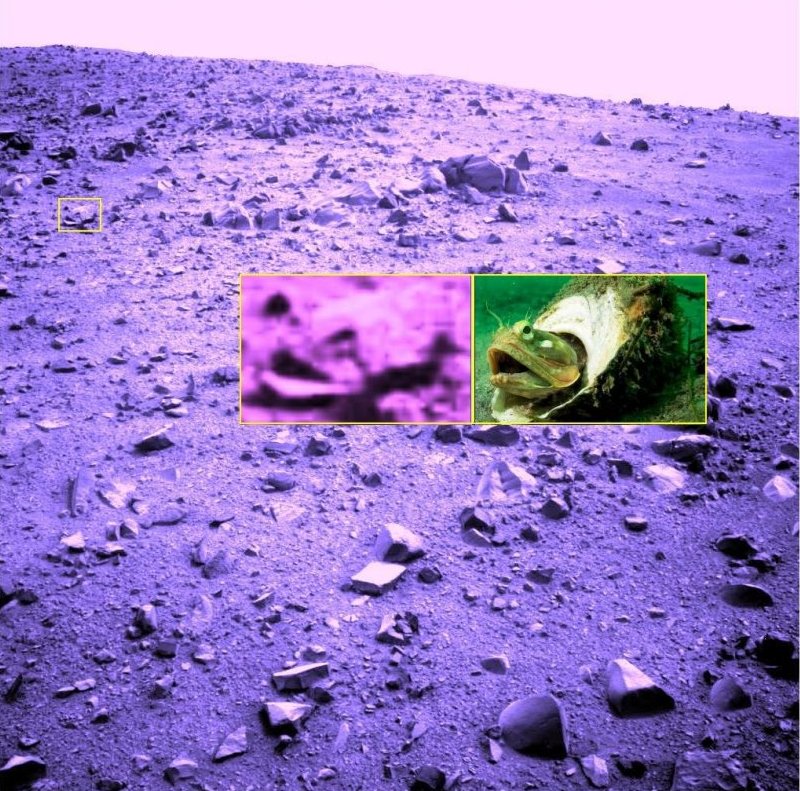 Except for the Martian eyes this one from
Op N
avCam Sol 3825 looks like the Sarcastic Fringehead fish, called the Mouth Almighty by freshwater anglers.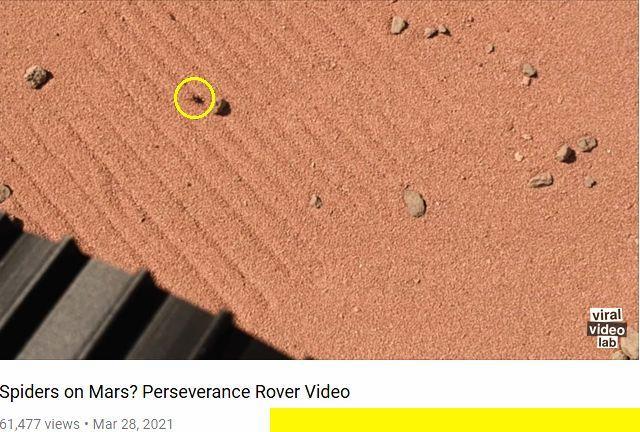 Video Link
.
This is not the only evidence of arachnids on planet Mars.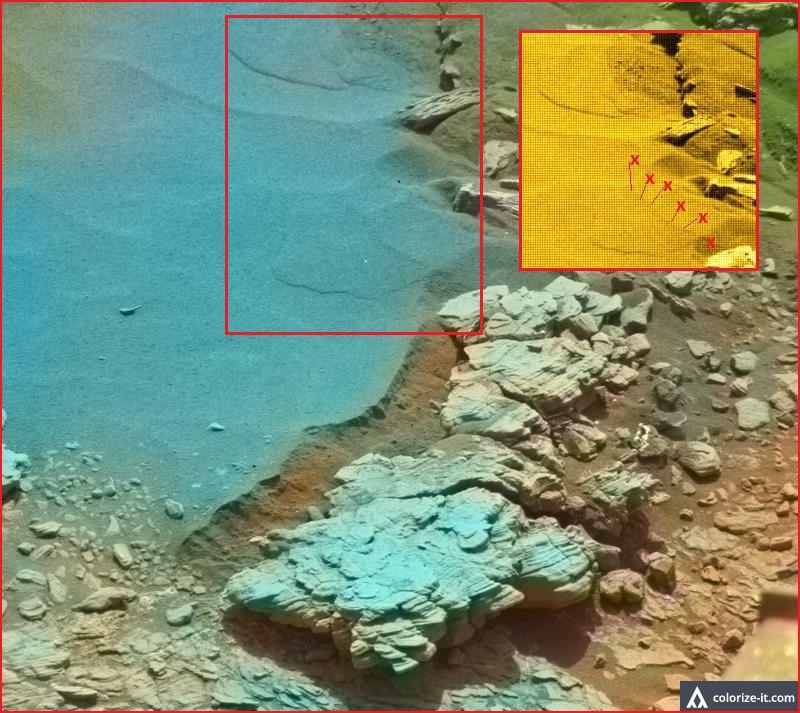 NASA Curiosity Mars Rover image from
Curiosity Sol 2463
returned July 11, 2019, shows well defined spider tracks heading upward from drift sand disturbed in passing by the rover's wheels .. another image that has disappeared from the Curiosity Data Base, had a couple of very fine single lines of spider silk across the camera lens.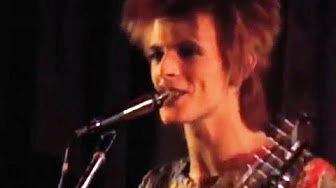 David Bowie - Spiders From Mars
.