Port Adelaide 1975 to '77 working on the docks there and intermittently arrested for drunkenness, see over the period of those years posted inside the door of the counter room at the Port Adelaide Watchhouse, a large scale identikit likeness of a man wanted for the abduction of children.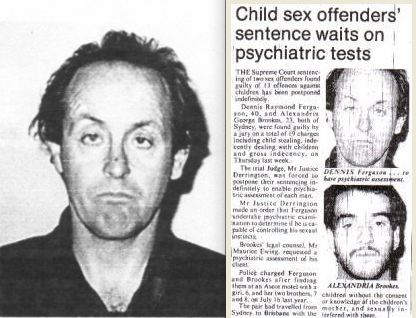 Brisbane July 16, 1987 Dennis Raymond Ferguson is arrested at a Brisbane motel naked with Vaseline on his body, in company with a girl six and her two brothers aged seven and eight years. A jury finds him guilty of a total of thirteen charges including child stealing, indecently dealing with children and gross indecency.

He and another man had traveled from Sydney to Brisbane with the children without their mothers knowledge or consent .. in 1988 when one saw the TV footage of him being led from the court, one immediately recognized him from the identikit in the Port Adelaide Watchhouse.

On February 16, 1989 the Adelaide Advertiser said a Detective Nikola of the Qld. Police had been contacted by someone who claimed to have recognized a suspect in a missing child investigation from an identikit picture he had seen years before, a Detective Tom Ferguson from the SA major crime squad said he was skeptical.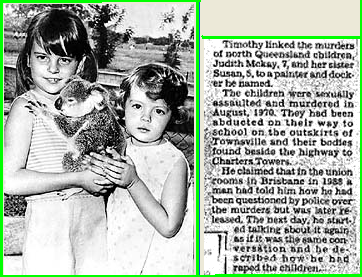 I had contacted Nikola in '94 and told him I wanted to say in court that Bob Foreman had admitted in my presence over a number of years and on numerous occasions, that he had raped and murdered Judith and Susan Mackay near Townsville in 1970 .. Nikola never batted an eyelid.

The Advertiser story then became convoluted as did the SA side of the effort when we contacted them in '02, after Ferguson was released and was on television once more, when again I recognized him as I had in '88 when he was sentenced as the man in the Port Adelaide identikit.

We say that whoever contacted Nikola in '89 had like we had connected Ferguson with the aforementioned identikit, that Detective Ferguson in Adelaide who knows full well what is going on is using his hard worked copper act to keep the truth from coming out .. we will keep working on this story.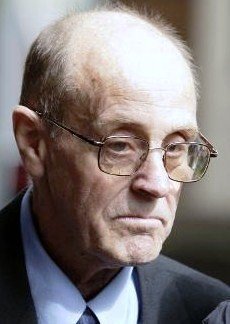 December 31, 2012, Dennis Ferguson Found Dead in Sydney
.