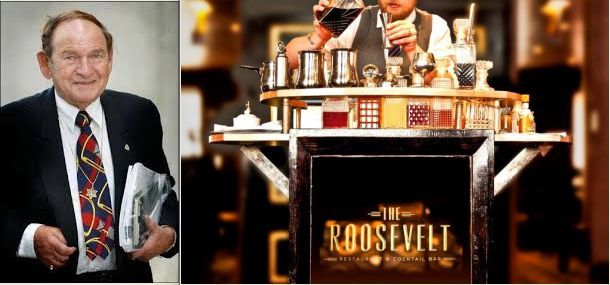 Niece Liks Abe Saffron to Luna Park Deaths
.
Sydney's Roosevelt Club was where Abe Saffron did his deals and blackmailed his politician and police clients who protected him and his criminal empire .. never mind the dead in the Ghost Train fire, his copper and politician mates fixed that check thousands dead at the WTC on 911, and evidence that says thousand of J's stayed away warned, they J's buy and blackmail their immunity from the law.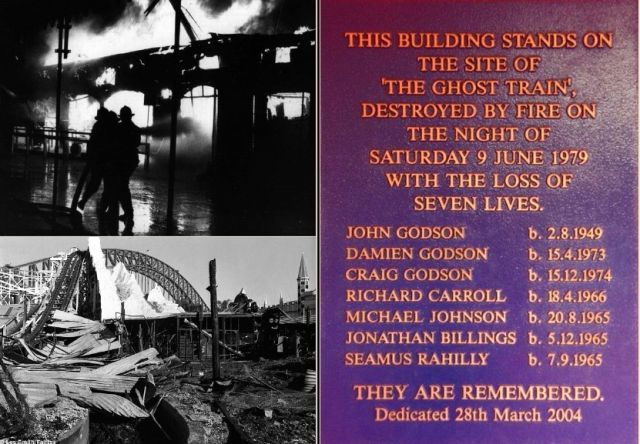 Daily Mail
.
At 10.15 on the night of June 9, 1979 flames engulfed the ghost train at Luna Park in Sydney, three members of the Godson family and four year seven students from Waverley College, Jonathan Billings, Richard Charles Carroll, Michael David Johnson, Seamus Rahilly, perished.

After almost 30 years of speculation a niece of the late Abe Saffron has revealed that Australia's most notorious crime figure was behind the fire that killed seven people riding Luna Park's ghost train in June 1979. "I don't think people were meant to be killed" Anne Buckingham told the Herald.

Beryl Buckingham also confirmed that - despite years of denials by Saffron - her uncle sought control of the fun park after the fire .. Saffron who was linked to seven other blazes was the subject of a later National Crime Authority investigation into the fires.

The NCA's final report noted that a Corporate Affairs Commission inquiry had failed to establish that Saffron became the owner, the authority was scathing about the original police investigation.

The report stated, "Luna Park had been coveted by Saffron for over 20 years and the fire in the ghost train had been lit as a trigger to evict the incumbent tenants and gain control of the park lease for himself." Ms Buckingham said her uncle liked to "collect things" and the park was one of them.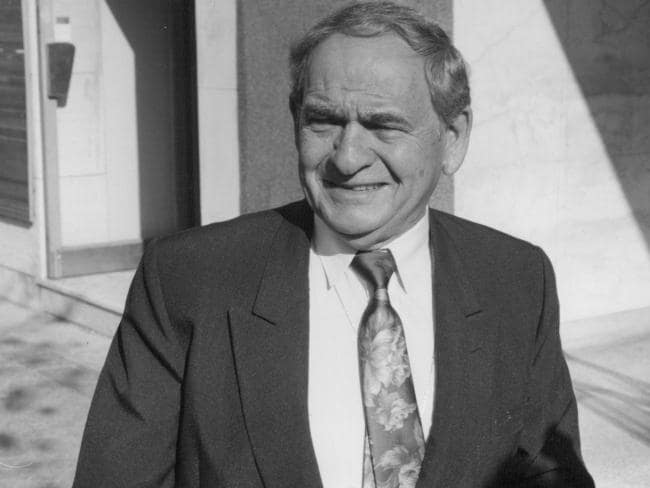 Sydney's Notorious Crime Bosses
.
The terrible man prior to his own death in 2006.
NSW Parliament, June 2007 Reverend the Hon. Fred Nile, "I ask the Attorney General and Minister for Justice, is it a fact that Anne Buckingham a niece of the late Abe Saffron has accused Mr Saffron of being the person behind the horrific fire in June 1979.

So that he could gain control of the Luna Park property, will the Government reopen the inquiry into the tragic deaths of seven persons who were killed while riding Luna Park's Ghost Train in June 1979, to answer the concerns of their families?

The Hon. John Hatzistergos, "I thank Reverend the Hon. Fred Nile for his question, the New South Wales State Coroner Magistrate Jerram, is aware of the recent media publicity surrounding allegations of Mr Abe Saffron's connection to the fire at Luna Park in June 1979.

The State Coroner has not received a formal application to reopen the inquest into the deaths, and will consider any application for a reopening of an inquest in the light of fresh evidence or facts that may become available.

The New South Wales Police Force is responsible for investigating criminal matters, as such any evidence if it is available should be brought to their attention .. the news of Saffron's suspected involvement was met with shock by some of the families involved.

"We have always wanted a conclusion on our son's death," said the parents of 13 yo victim Jonathan Billings, "even though this knowledge has caused us shock and grief we shall continue our journey with peace."
NSW Parliament, the Hon. Jennifer Gardiner, "I draw to the attention of the House the fact that 4 July will mark the twenty fifth anniversary of the disappearance of Juanita Neilson, whereas after 25 years no one has been brought to justice in this matter.

It is hoped that the New South Wales Police Service is still working assiduously to solve this mystery. It is quite extraordinary that there has been no satisfactory closure of this case after such a long period, it is appropriate that the Parliament note this sad anniversary.

She was brutally murdered in 1975 .. Saffron who is a Jew is rumored to have hired notorious hitman Lenny Briscoe to do her in, Saffron was prostitution king the Lebanese bombers brought into Sydney by scab Sydney Branch P&D Union boss Izzy Wyner..

And placed onto the docks into jobs that would have traditionally gone to working class boys from Sydney's harbor side suburbs like Balmain, were likely behind the Leb style car bomb that took the life of Joe Borg in 1968.
Kindly "King of Vice" Joe Borg's slaying Shocked Sydney, by Peter Mccallum. In 1950 20 yo Joe Borg stepped off the boat from the Mediterranean island of Malta, he soon found there was easy money where the "oldest profession" flourished.

Ladies "on the game" preferred to work in decent accommodation and needed protection from males who would skim their takings, the young man had found his niche and his warm generous nature earned him the regard of the ladies, who under his care enjoyed a degree of security.

Joe's business prospered he married and over the years acquired many properties, his kindness had to go beyond looking after "his girls." police were then expected to eradicate such businesses and had to at least put on a show with raids from time to time.

Joe's generosity had to extend to the police too, lest the raids become too frequent or heavy handed. That was soon to be the least of Joe's worries .. by the mid sixties others were keen to join in the lucrative trade, the new threat came from Joe's former homeland.

Other men from Malta were jealous of Joe's prosperity, noting his lifestyle and enjoyment of the trappings of success, they believed he should share the bounty with his countrymen .. while others had yielded to the demands of stand over gang Joe was of a different mind.

He had put years into growing his business and had included a leading "conservative" politician in the spoils .. enough was enough, the stand over men were determined. Noting his routine, returning home from his rounds in his white utility at 3 am, in a darkened Brighton Boulevarde ..

With one man watching another slid under the vehicle and attached gelignite and batteries to the tail shaft under the driver's seat, wired it to the ignition and slipped away .. Joe Borg had only occupied the house in Brighton Boulevarde for a few weeks and was painting the front room with a friend Ben Zammit.

Needing more paint he went to his utility to drive away when a massive bomb blast ripped the vehicle apart, his friend dragged him from the burning vehicle but with massive injuries Joe died in the ambulance... the stand over men had won.
Ed.
I more think the bomb that took Joe out resembled the terror car bombs Mossad and Jewish extremist terrorists have been deploying throughout the Middle East for decades. even up until that time.
Elizabeth Jackson, ABC 7:30 Report - One of Australia's leading crime reporters says Abe Saffron's death will enable the full extent of his criminality to be revealed. The 86 year old dubbed "Mr Sin" who died yesterday had been linked to crimes including extortion and prostitution, in later years he tried to reinvent himself as a legitimate businessman.

Crime reporter Andrew Rule says "his attempts at legitimacy should not cloud the fact he was at the forefront of organized crime in Australia for decades, Abe Saffron should not be painted as a romantic figure he was a vicious and ruthless gangster .. Michael Edwards prepared this report.

Abe Saffron, "I get blamed for so many things and it's horrible that this should happen," that's Saffron in 1978, defending himself when South Australia's Attorney General described him as the principal character of organized crime in Australia. He was labeled many things in his time a businessman, a benefactor to charities, but it's the label of vicious gangster that one of Australia's best crime reporters, Andrew Rule thinks fits best.

Andrew Rule, colorful identity and old style crook are euphemisms which cover and probably soften the image of people who were responsible, either directly or indirectly, for very vicious crimes. Abe Saffron got his start running a nightclub in Sydney's King Cross during World War II, his clubs were the go to place for thousands of US servicemen looking for recreation both legal and illegal.

He eventually established a multi million dollar business empire however according to Andrew Rule, Abe Saffron and his colleagues didn't play by the rules, they ruled by fear .. they would collect debts for over illegal activities. They would used armed people who were willing to injure people or to kill them, to collect debts or to dominate a certain industry, whether it be gaming machines or brothels or strip clubs.

Saffron might have given up using street muscle but he wasn't afraid of using legal muscle to help with this venture, Andrew Rule was among many journalists to feel the sting of Saffron's lawyers via defamation cases. He says his death will enable the real story to be told .. it's quite clear people will link him without fear with the death of Juanita Nielsen a Sydney heiress who opposed certain developments in Kings Cross and vanished.

And that's not the only one .. he was also responsible for the torching of one of the rides at Luna Park in Sydney in which children died, he was never held accountable for that. Elizabeth Jackson: Crime reporter Andrew Rule ending that report from Michael Edwards.
.................