We say Gaye Baker was murdered by a man who was charged with the 1987 murder of Docker Ron Chapman who is suspect in the 1972 Marilyn Wallman disappearance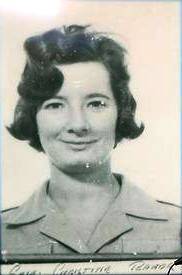 Cold Case Brisbane Disappearance of Gaye Baker
.
Pat Delaney aka Pat Boudavich is a New Zealander with connections to the Queensland Branch of the
Painters and Dockers Union
, I had spoken to the day before Gaye Baker's disappearance was announced when he told me he was staying "in a flat at Clayfield," I saw him the following night he was jumpy and nervous and when I asked him if he was still at Clayfield he said he wasn't.
He commuted between Brisbane and Mackay and is known to have been on the Central Queensland coalfields at about the time of the
Marilyn Wallman
disappearance. He was charged with the 1987 brutal murder of Painters and Dockers Union Member Ron Chapman which was just days apart from the equally brutal murder of another P&D's union man Les Batkin.
The charges relating to the Chapman murder were dropped "on the courthouse steps" and he walked away a free man, we say
both murders
were part of a push involving senior political ppl that wanted to establish hegemony on the Brisbane Waterfront, and were connected to a similar string of murders in the
Victorian Branch
of the Union .. and that the police are covering up his role in all three murders.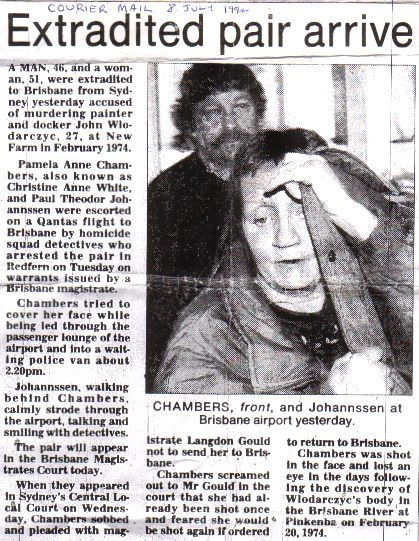 Like they are covering up for the 1970 murders of Townsville sisters
Judith and Susan Mackay
aged 5 & 7 yrs, in the face of Bob Foreman's boasting that he and no other had murdered the girls. We say Delaney could have played a part in the suspicious 1996 suicide of
Kay Chambers
, who had been in custody charged with the murder of another member of the Queensland P&D's
John Wlodarczyk
.
He is a rapist who is known for turning up on yr doorstep and asking for shelter, another docker who did put him up says he raped a young woman who lived in the same flats. As well he is a perv who by his own admission used to peep thru the windows of a motel next door to the same residence.